ALL AROUND CAT TIEN NATIONAL PARK IN ONE DAY
If you are physically fit and looking for an exciting experience, then this tour is definitely for you. You will spend a whole day exploring Cat Tien National Park and its surrounding in all kind of ways: on a boat, on a motorbike, on foot, or even on a jeep! The tour includes a trip to Ta Lai Longhouse, a trek through Cat Tien forest to the famous Crocodile Lake, and then a bumpy ride back to the Park Headquarters. Be prepared for an intense adventure!

Open only in dry season from Dec to April.
Duration: 11 hours (from 7:00 to 17:30)
Requirements: Good shoes, water, leech socks
Trekking level: High
Itinerary:
7:00 Take a boat/motorbike ride from Green Hope Lodge to Ta Lai village (12 km), then walk 2 km to the Longhouse.
8:30: Begin the trek through Cat Tien forest to the Crocodile lake (16 km)
13:00: Arrive at the lake, have pack lunch and enjoy the view
14:30: Start going to the pick-up location (5 km)
16:30: Ride a jeep back to the Park HQ (9 km)
17:30: End of the tour
Part 1: Boat ride (or motorbike ride) to Ta Lai Longhouse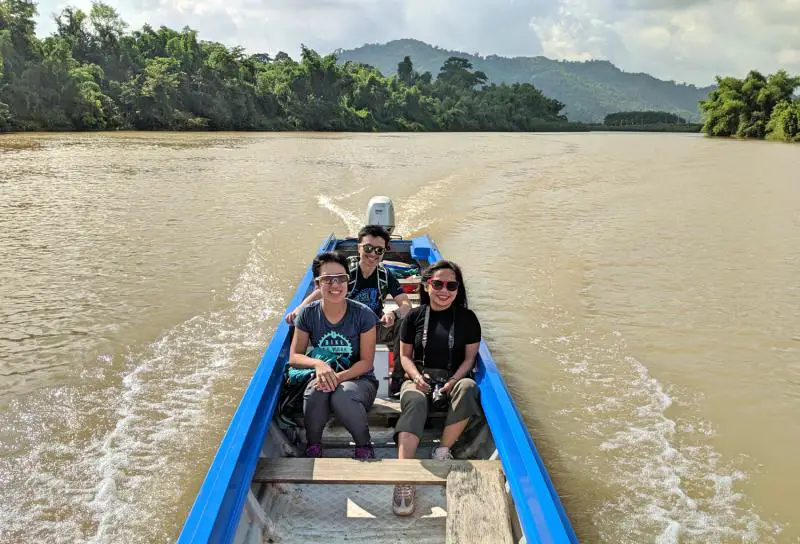 Part 2: Trekking to Crocodile Lake
This 16-km trek will lead you through Cat Tien forest - which is the habitat of various animals such as gaurs, deers, and gibbons. If you are lucky and observant, you can spot many interesting creatures along the trek. The guide will also help you explore the native flora by showing you different kinds of medicinal plants and wild food that are often made use of by local people.
Part 3: Jeep ride back to HQ, end of the tour

Notes:
This tour requires healthiness and high stamima.
For safety reason, this tour is only held in dry season (from December to April)
Should you face any danger during the trip (bad weather, dangerous animals), the tour will be cancelled and you will have to return to the Longhouse immediately.
maximum 4 persons
We can also arrange a customized tour depending on your preference
Price list:
Included in the price
Per person (VND)
Group
2
3
4
Transportation to Ta Lai Longhouse
Boat ride
500 k
370 k
300 k
Taxi
150 k
100 k
75 k
Motorbike
120 k
120 k
120 k
- Entrance fees
- English speaking guide
- Pack lunch
- Leech socks & repellent
- Water
1600 k
1600 k
1600 k
Jeep go back to HQ
300k
200k
150k
Notes: "k'' means 1000.